Welcome to Fire Inside Music!
I'm William Cramer the founder of this website.
We started with the idea to bring you the finest guide and tips but no less practical for learning to play your new musical instrument, or improving your skill.
If you have any problem in the whole process, this is the place you should go.
Everything was base on personal experiment, some come from our-self, other was collected from many sources. It's all for one purpose: to help you out with any difficult you have.
Beside, we hope to show you the best music gears that fit your need and how to buy them.
Any comments or questions, please do not hesitate to contact us. We'll answer it as soon as we can. Each comment is a great motivation for us.
Meet the Author
William Cramer

William Cramer, the founder of Fire Inside Music, started to learn music in 2012 with a piano. He has continued to level-up his playing skills and wanted to share his journey and knowledge with other beginners. He launched Fire Inside Music in 2017 to make playing music more approachable for everyone looking to master a musical instrument.
Jack Pound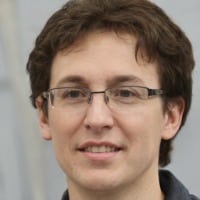 Jack is the leading publisher, co-founder of Fire Inside Music. He is teaching piano at a music school in Los Angeles. Since he was a teenager, Jack has had a great passion for music, the thing he enjoyed most was singing and playing the piano. He has excellent keyboard experience, works with William to help players select the best instrument to invest.