Introduction
Many people think that all the great piano players are long gone, but this isn't true at all.
The time of the great classical composers may be gone, but there are fantastic film score composers that prove otherwise.
Similarly, the age of the performer is also not gone – on the contrary.
It is not the same when you are listening to a composition on your device – and listening to a live performance at a concert.
Today, there are a lot of piano players worldwide who are nothing short of amazing.
Here is a list of 12 best piano players in the world.
12 Greatest Pianists In The World
1. Benjamin Grosvenor
Maybe he isn't considered a boy wonder, but considering his age – Grosvenor is definitely one of the best piano players of his generation.
What significantly facilitated his learning curve is the fact that his mother is piano teacher.
With her help, Grosvenor started learning the piano at the age of six, quickly advancing as a player.
His educational background includes studying at the Royal Academy of Music, where he was one of the best students in his class.
He also started performing early on – at the age of 9, in 2003.
Ever since then, Grosvenor has performed in front of many audiences around the world, fascinating them with his exceptional playing skills.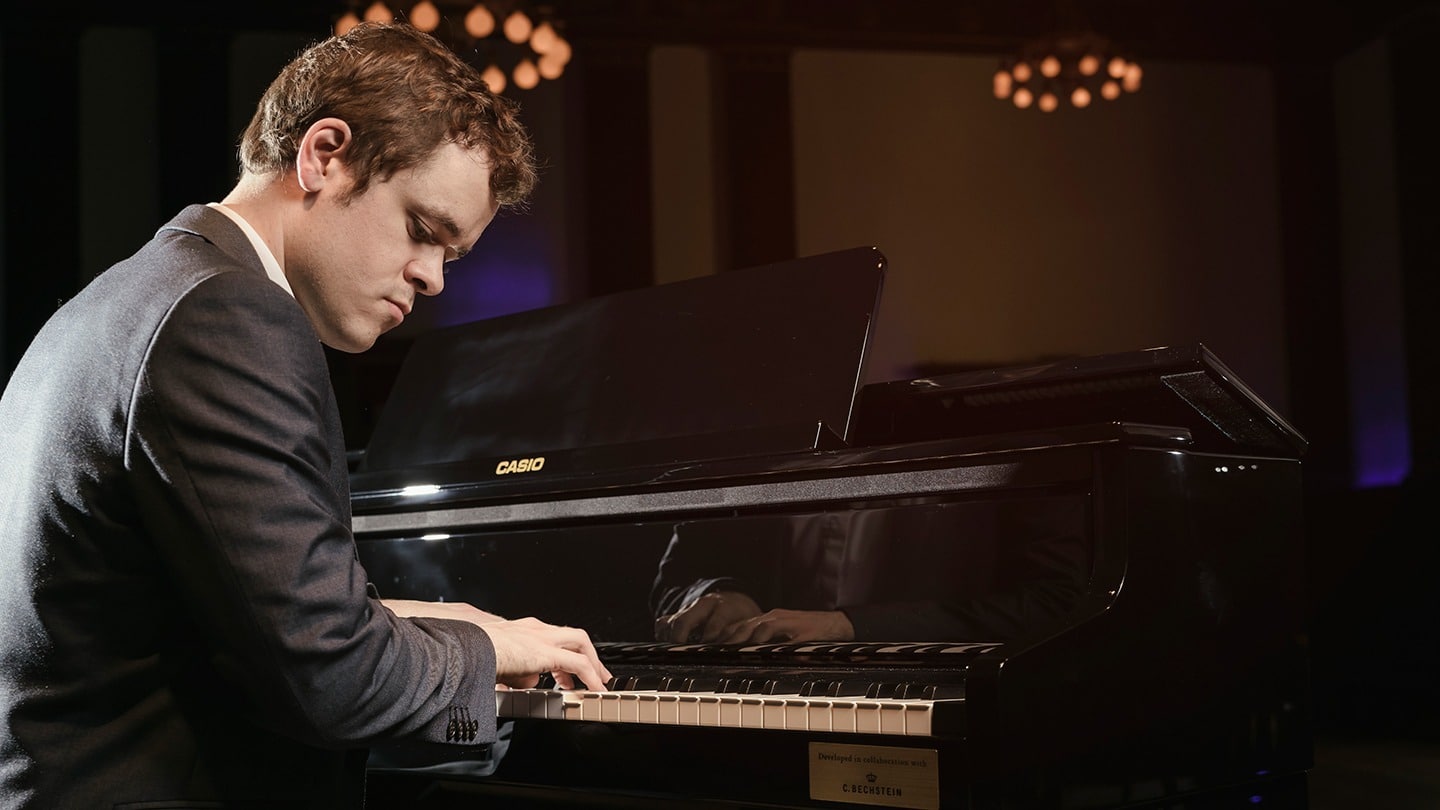 Via: goldstar.com
He is also highly acclaimed for his command of the instrument.
Benjamin Grosvenor can handle even the most complicated musical pieces with easy, making it seem effortless.
On top of that, he is famous for his sensitive approach to piano playing that is poetic and inspiring.
This unique blend of virtuoso playing and sensitiveness makes Grosvenor stand out as a classic player, even at the age of twenty-five.
Throughout the years, Grosvenor has collaborated with a lot of well-known conductors, whereas the list of musicians he has worked with goes on and on.
2. Daniil Trifonov
Another young pianist on the list, Daniil Trifonov was born in Russia, where he began playing aged 5.
He had strong support in his parents, because they realized how much potential little boy Trifonov had.
From the very beginning, his parents helped him turn into one of the best piano players around.
When he was thirteen, he reached a serious crisis that could have ended his playing career -he fell down, breaking his arm.
This incident prevented him from playing for almost one month, but he successfully recovered and continued perfecting his craft.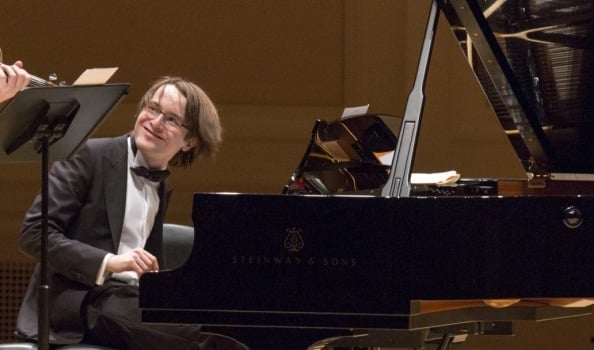 Trifonov's real breakthrough came at the age of 19, when he won three major competitions.
This propelled him into the stratosphere of piano players, and he hasn't ceased to amazed the audiences ever since.
He is widely considered as one of the most passionate pianists of his generation.
His playing style is characterized by amazing precision and uncompromising attention to detail.
Trifonov can play even the most difficult piano pieces, with close attention to every single note.
Related: Best Keyboard for Beginners: A Comprehensive Guide & Review
3. Yundi Li
Li comes from China, and he has been in music almost his whole life.
His musical path was meandering a bit, before it took a steady course.
At first, he was playing the accordion, but then he switched to the piano because that was more suitable for him.
Ever since the age of 12, Li has been winning piano competitions around the world, from Europe to America.
He has a reputation of staying humble even when fame hits hard.
His primal concern is his music and he keeps perfecting his piano playing skills year after year.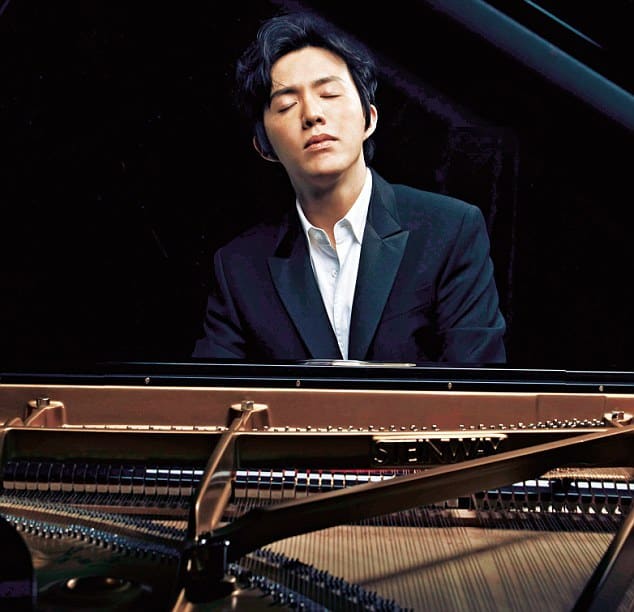 via: dailymail.co.uk
Li is one of the most celebrated pianists of China, highly regarded as being at the forefront of his profession.
Apart from playing in the best venues around the globe, Li is also very active as a humanitarian, and he promotes classical music in the context of children education.
4. Evgeny Kissin
Evgeny Kissin belongs in the group of the most talented pianists ever.
He has been playing from the incredible age of 2, and he did this by ear!
A couple of years later, he entered a school for gifted pupils, and he first performed when he was ten years old.
During his teenage years, he was progressing fast, playing in Europe with acclaimed musicians as well as conductors.
Before he turned 18, he was already regarded as "full-grown" pianist.
Soon after, he was approached by numerous record companies for a contract.
Now, his backlog of recordings is now among the very best in the world, and he continues fascinating people in all corners of the globe.
Despite the fact that he may easily be a genius, and despite his fame in the world of classical music, Kissin is very down-to-earth person, untouched by the massive success he achieved.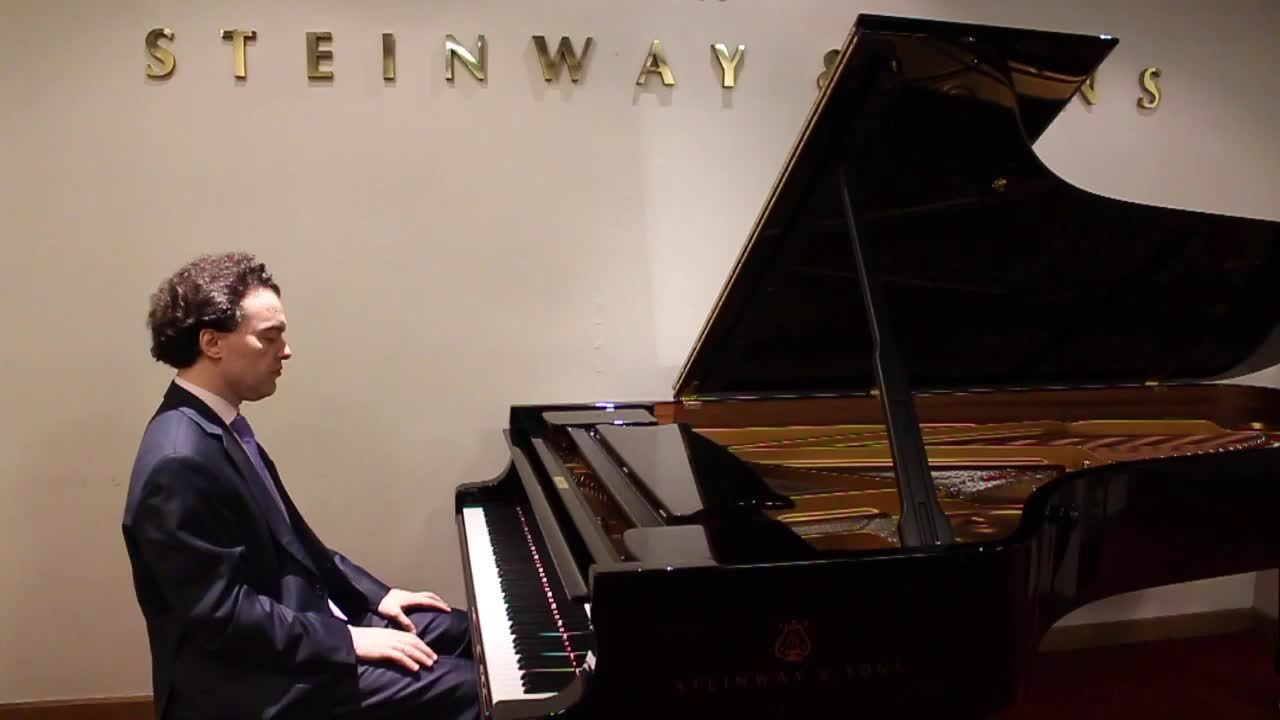 via: classicfm.com
5. Murray Perahia
Murray Perahia was born in New York City, and he started learning the piano when he was quite young – around the age of four.
He also has excellent education, as he became both a trained composer and conductor.
One of the most important characteristics of his playing is his unique style – he is highly emotional and dedicated to the piece he's playing.
When performing, he lends himself to the composition, embracing it in full capacity.
Because of this, he has been one of the most sought after concert pianists of his day and age.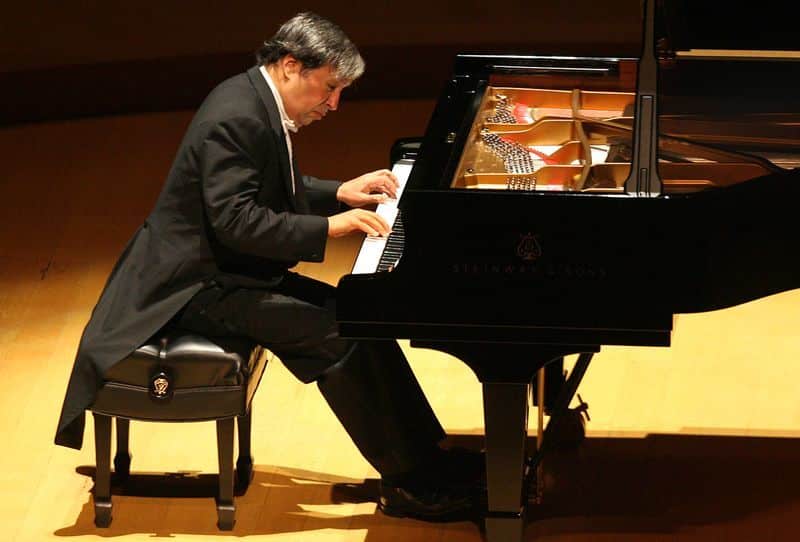 via: classicalvoice.org
6. Andras Schiff
Schiff started his musical journey when he was five, and he made his first public appearance as a player four years later.
After he won a competition in Moscow, in 1974, his career skyrocketed.
From that point on, he has been a household name when it comes to classical piano.
Andras Schiff is completely dedicated to his playing, and he is also considered a purist in some musical circles.
He does not prefer new or newer music to old pieces, so he tends to preserve and cherish older composers, the so-called old masters.
Although definitely considered one of the best players in the world, Schiff is not too flashy when it comes to displaying his skills.
He focuses on bringing out the finest of emotions a composition has to offer – and he never lets down.
He contributed a lot to piano playing, and he is considered as a highly influential figure in his profession.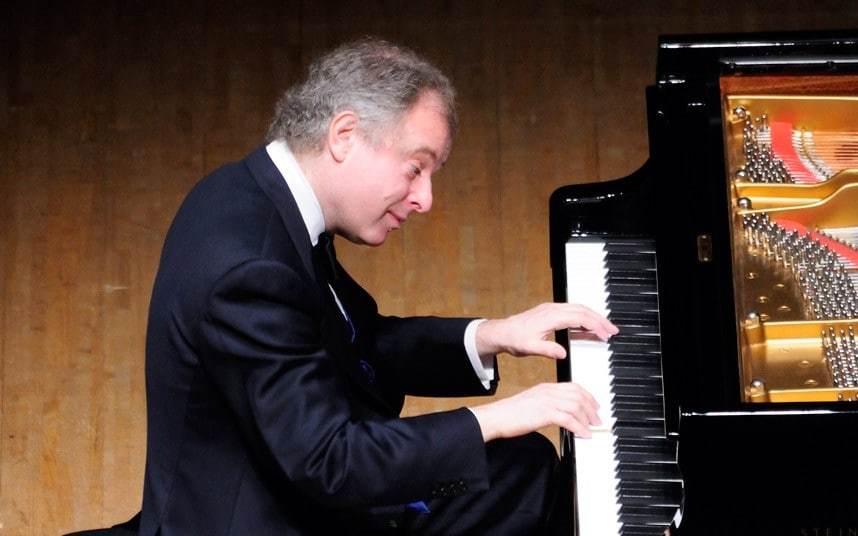 via: telegraph.co.uk
7. Krystian Zimerman
This Polish pianist started playing when he was five years old, and he got his first lessons from his father.
He received his education at a renowned music conservatory, and by the age of 20 – he won several prestigious competitions.
This marked the beginning of his successful career around the world.
Zimerman is definitely a perfectionist, and his attention to detail is mesmerizing.
He nurtures a perfect combination of tone control and virtuoso playing, all for the best listener experience possible.
In addition to this, he is very strict when it comes to the rights of musicians, and he frowns upon video-sharing platforms, such as You Tube.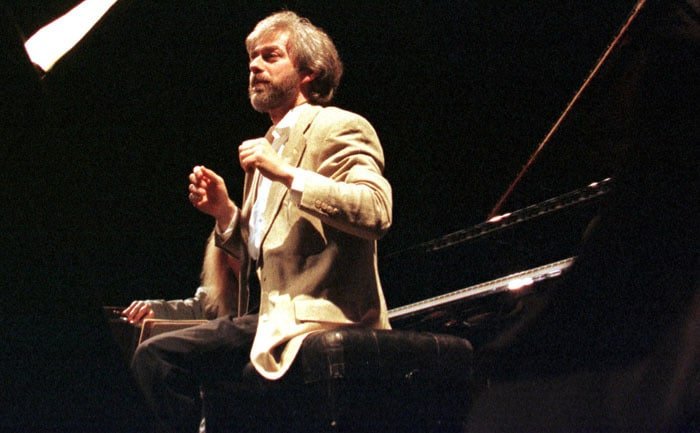 via: Culture.pl
A couple of years ago, he left his own concert because a member of the audience was recording him.
In Zimerman's opinion, this seriously affects his artistic persona, and he strongly opposes those practices whenever he can.
He believes that a pianist is equally characterized by his playing style as well his moral standpoint, which is rare in most pianists today.
8. Lang Lang
This pianist could definitely be considered a boy wonder.
He was born in China, and he started playing at the age of 3.
Only two years later, Lang won a prize at a competition, in his first performance in front of an audience, which is a staggering success.
At the age of eleven, he won a competition in Beijing, and after that – prizes started rolling in.
He became one of China's best concert pianists, ready to pursue international career.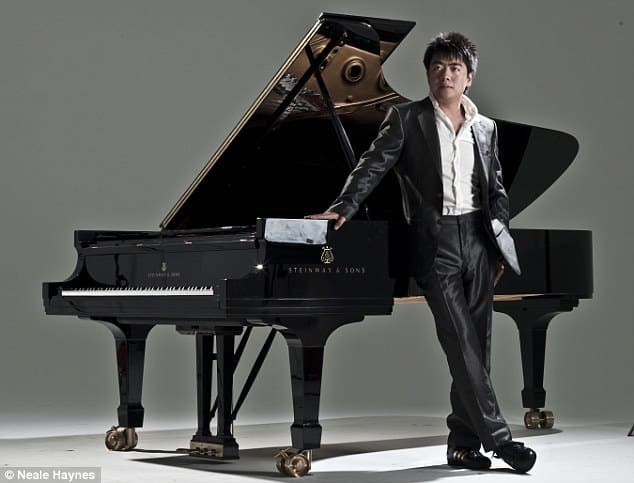 via: dailymail.co.uk
Lang is the first pianist from China to play with the leading philharmonic orchestras in Europe, such as the Berlin and Vienna philharmonics.
His playing is often considered dreamlike and ethereal, because his approach and attention to detail are sometimes unbelievable.
This is why he can outplay a great number of piano players today, as he focuses on the inner world of a composition, allowing for its underlying message to come through.
9. John Chen
Chen is a naturalized citizen of New Zealand, but he was born in Malaysia.
At the age of 3, he began playing his instrument, and he eventually got a music degree.
He won his first competition at the age of 9, but after that he won a lot of other renowned competitions.
Often celebrated as one of the most inspiring pianists in the world, Chen is primarily focused on modern-day music, especially French music from the XX century.
Nevertheless, he can play a vast majority of sub-genres, from baroques to contemporary, and he really knows how to elevate a composition with his playing.
He is definitely among the greats when it comes to the art of piano playing, and he will definitely continue to amaze audiences around the world.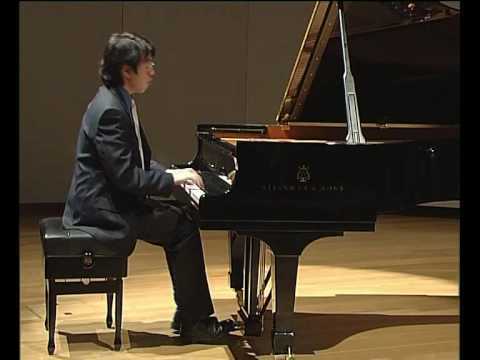 10. Jeno Jando
Jando is originally from Hungary, where he received his first piano lessons finished musical studies at the Liszt Academy.
He had plenty of success early on, but it was the prize he got at a competition when he was 18 that really changed his career.
He enjoys playing all musical periods from baroque to contemporary, and renowned for his elegant and unique playing style.
Jando has also recorded extensively, creating a serious music legacy.
In his backlog, there are currently over sixty albums of classical music, by Liszt, Schumann, Beethoven, and many others.
Being also a lecturer, Jeno Jando has become something which is very rare these days – a true music scholar.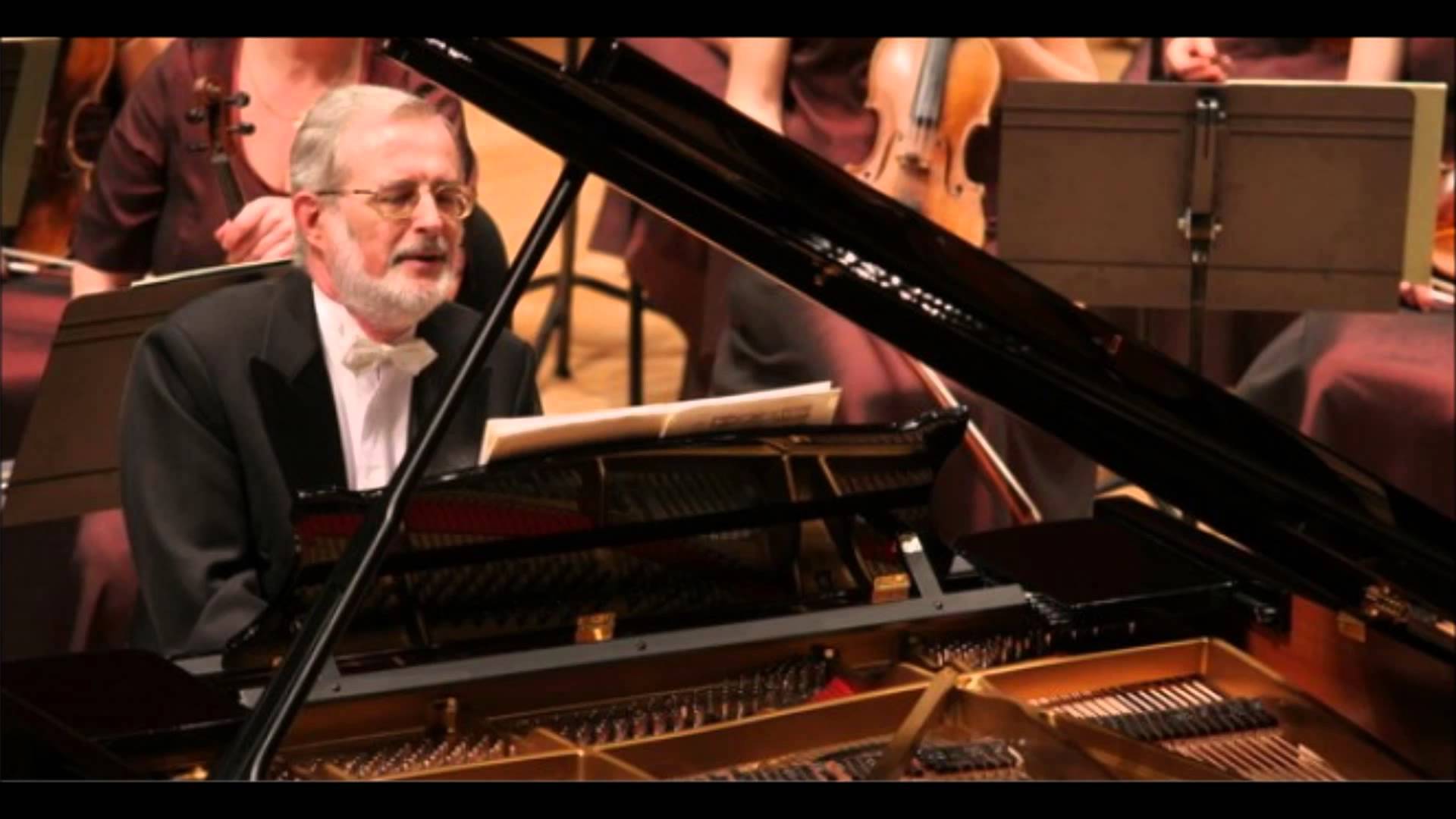 11. Grigory Sokolov
Sokolov had an amazing career, as he is one of those players who find their musical path early on.
He began playing the piano when he was 5 years old, and two years later he was accepted into the Leningrad Conservatory.
After winning a competition in 1966, Sokolov became one of the most prominent players of his generation.
Today, he is widely considered one of the most famous classical pianists of all time, in a category of his own.
His playing style never ceases to amaze audiences around the world.
He is very intricate, but he controls the sound with astonishing precision, and he pours himself into every piece he plays.
Sokolov is one of those pianists who gave a lasting contribution to the art of piano, and his influence and legacy will linger on for decades to come.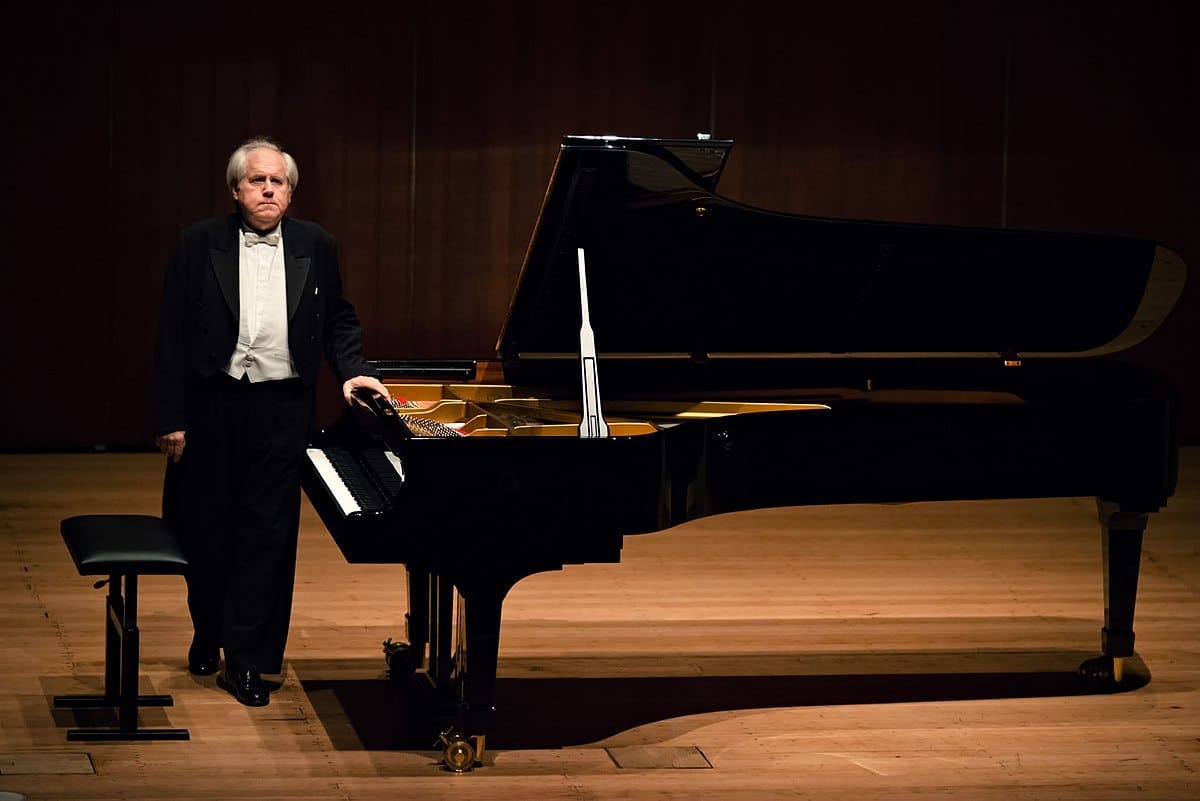 12. Michael Houstoun
Houstoun is another pianist from New Zealand.
He became very prominent in his country early on, where he won all the most important music competitions before he turned eighteen.
In 1973, he won an important competition, the Van Clibrun, and he directed his attention to studying abroad.
He attended piano studies in America and Great Britain, but after that – he decided to go back to his country.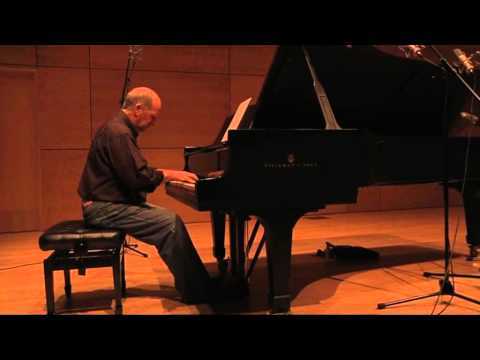 He has been an inspiration for many new piano players, and he has had tremendous success in his native country.
When it comes to playing, Houstoun's forte is his sense of timing, which is unparalleled.
He can play slower, mellower pieces with such fervor and clarity, which is somewhat of a rare ability in piano players.
Although maybe not one of the best known piano players in the world, Houstoun is definitely highly influential among his peers, as well as audiences.

William Cramer, the founder of Fire Inside Music, started to learn music in 2012 with a piano. He has continued to level-up his playing skills and wanted to share his journey and knowledge with other beginners. He launched Fire Inside Music in 2017 to make playing music more approachable for everyone looking to master a musical instrument.