While there are available a lot of keyboard products on the market, the Casio CTK 2400 is still popular for young and beginner players due to many outstanding features with budget-friendly price. Specifically, its sampling keyboard attracts several customers. Moreover, this model is compact, letting you carry everywhere and the price is pretty low. If you want to know whether or not it can meet your demands, follow my Casio CTK 2400 reviews.
Casio CTK 2400 Reviews
Features Of Casio CTK 2400

In the manual, you can find out some basic information about the features of Casio CTK 2400. However, in this part, I provide you a detailed look:
Technical Specs
Keyboard: 61 piano-style full size
Polyphony: 48 notes
The source of the sound: AHL 48 GM voices
Transpose: -12 – +12 semitones
Tuning: 415.5Hz-465.9Hz (A4)
Tones: 400
Sound
Normally, cheap model keyboards on the market have very typical sounds of the general midi tones. Since the early 90's, these sounds are pretty standard with keyboards.
Casio CTK is created from the combination of 48 actual Midi tones and other 400 sounds that have in many different instrument kinds and a part of the electronic sounds.
Like other keyboards available on the market, because of without an advanced tone-generating technology, its palette is quite bland which you see on the usual tones.
However, you can set your mind at rest that is there are enough G-clef (treble clef), C-clef (alto clef), and F-clef (bass clef).
Reverb and chorus are a small selection of effects. They can provide a few customizable sound adjustment.
However, the one-dimensional tones can't improve the added effects too much as the general midi tones don't have enough the complexity of the true sampled sounds.
In a big selection of 4 hundred tones, some sounds are pretty pleasant. However, they are tired on the ear quickly because the tones aren't too deep.
If you want to look for inspiration for musical creativity, it's hard to perform with Casio CTK 2400 because it sounds like what a computer can create.
Its benefit is sound-wise. This keyboard has a sampling feature that can record a realistic short phrase. After that, playback the sound through the keyboard if possible.
To​uch

When playing this 61-full size keyboard, you can feel that it is a proper instrument. Due to not the velocity sensitive notes, this model can't play loud or soft through the pressure sensitivity, no matter how large the extent is.
All keys play the role as an on/off switch for the tones set on the whole model.
It's not convenient for those who want to learn how to play on an acoustic device which requires pressure sensitivity and touch.
Like an organ, the plastic keyboard of Casio CTK 2400 gives less resistance to respond and be pressed.
Normally, any musician with a medium -level skill can recognize the too simplistic touch.
The following features such as weighting, after-touch, and velocity-sensitivity of Casio CTK 2400 offers a cheaper feel than others.
Others
This keyboard comes with the sampling feature which can help you to be more creative:
First of all, you can record up to 2 sampling seconds then playback the sounds across the keyboard's pitch range.
The click and hand-clap are the kinds of short sampling tone. You are allowed to use them in the rhythm sections.
The reproduction of the sampled sounds is pretty realistically, allowing you to create freely.
With this keyboard, you can play about 110 songs as well as piano exercises.
Depend on each different song, and you can slow down or speed up even add some separate parts into your right or left hand.
Thanks to this feature, an unprofessional player can teach a beginner how to play a lot of popular piano pieces.
Casio CTK-2400 sound quality demo:
This keyboard comes with many sounds as well as other accompaniment features which can offer you the more creative exploits for producing a few great songs.
You can connect the memory and other music software programs of this keyboard with other devices like a computer  through a USB
There are available other 2 functions including a transpose and tuning.
Pros And Cons
Things we like
This full-size keyboard gives you a real feel of playing on a piano. Thus, it suits beginner players.
The combination of the added sampling feature and assignable pad creates a wonderful creative source. It's enough for you to perform a few fun songs.
You have many choices of effects and tones to play even you are allowed to create a few expression.
The LCD screen of Casio CTK supports you learn how to play the demo songs.
This model has a reasonable price.
It has features, suiting with children such as light keys (allowing to carry to everywhere (friend home or school), rhythm presets, creating and recording your own sounds then using these as notes on the keyboard.
Things we don't like
The generated sounds don't have the depth of complexity.
The limitation is the 61 keys. It's hard to perform the full expression or use the accompanied bass tones.
There are only 48 low-polyphony notes, ending up a lack of sustaining notes.
If you used to use the piano keys, you would feel difficult to express yourself on Casio CTK 2400 because of the lack of the velocity sensitive keys. Even you can't control the volume of notes through your fingers.
Comparison Of CTK 2400 To Other Products
Casio CTK-3200 Touch Sensitive Keyboard

When it comes to the similarity, both models have:
A similar appearance
Almost identical dimensions
A black exterior
61 boxed-in piano style keys
AHL sound source
150 rhythms and 400 voices
48-key polyphony
USB/MIDI option
Sampling function
Lesson function
Auto-accompaniment
The outstanding features of the CTK 3200 which the CTK-2400 doesn't have:
You can play 0-12 semitones thanks to the pitch-bend wheel.
You can check your own musical knowledge through a challenging game.
There are 2 levels of touch-sensitivity.
The great features of the CTK-2400 that you can't see in the CTK 3200:
The CTK-2400 comes with a built-in mic, but the CTK-3200 only is equipped with an audio input jack to record the samples. The maximum length of the sample in 2400 is longer 3200. Its long-sampling function can record up to 2 seconds, and 0,4 seconds for the short sampling function. Meanwhile, 3200 can perform 3 samples and one sampling time is 1 second.
The last thing is that the Casio CTK 2400 comes with 10 kinds of sampling tones, the CTK-3200 doesn't have anything.
Casio CTK-2300 Personal Keyboard 
These keyboards are almost similar in all aspects as follows:
Black exterior
61 piano keyboard
No touch sensitivity
48 key polyphony
400 voices
150 rhythms
Sampling feature
USB/MIDI connectivity
Apart from songbook and music stand, this model is also attached to lesson function that helps you learn songs with the LC fingering display.
The only difference is that their sampling capacity. The CTK-2300 records shorter about 1 second and 3 tones with an audio-in jack. The music challenge game of these models is another small difference.
Yamaha PSR-E243 Portable Keyboard
Although both CTK 2400 and Yamaha PSR-E243 are a 61-key keyboard that is aimed at beginners, their size and weight are different. Specifically, their similarities include:
No touch sensitivity
Lesson function
Song library
Reverb effects
USB connectivity
The differences are shown through the following aspects:
385 voices with 100 accompaniment styles
Sound controller app and progress tracker app-iOS compatible
No sampling feature
Ultra-wide stereo sound
Portable Grand button
Continuously playing back song to adjust the tempo of players.
The most important thing is that the PSR-e243  lacks the sampling feature.
When it comes to iOS compatibility, the Yamaha keyboard is equipped with the sound controller app which allows you to control the model fro another device such as iPad or iPhone.
Even you can change the voice setting to play with effects, pitch wheels, for example.
The Yamaha YPT-240 Keyboard
This model also has the Yamaha Education Suite function and iOS compatibility that allows you to use the sound controller app for controlling setting.
Though YPT-240 doesn't come with touch response, it has Master EQ settings to customize the actual sound as desired.
Anyone Can Use Casio CTK 2400. Is It Wrong Or Right?
Not everyone should use the CTK 2400. For someone, it is a wonderful option, but others had better think about another choice. Refer to more below: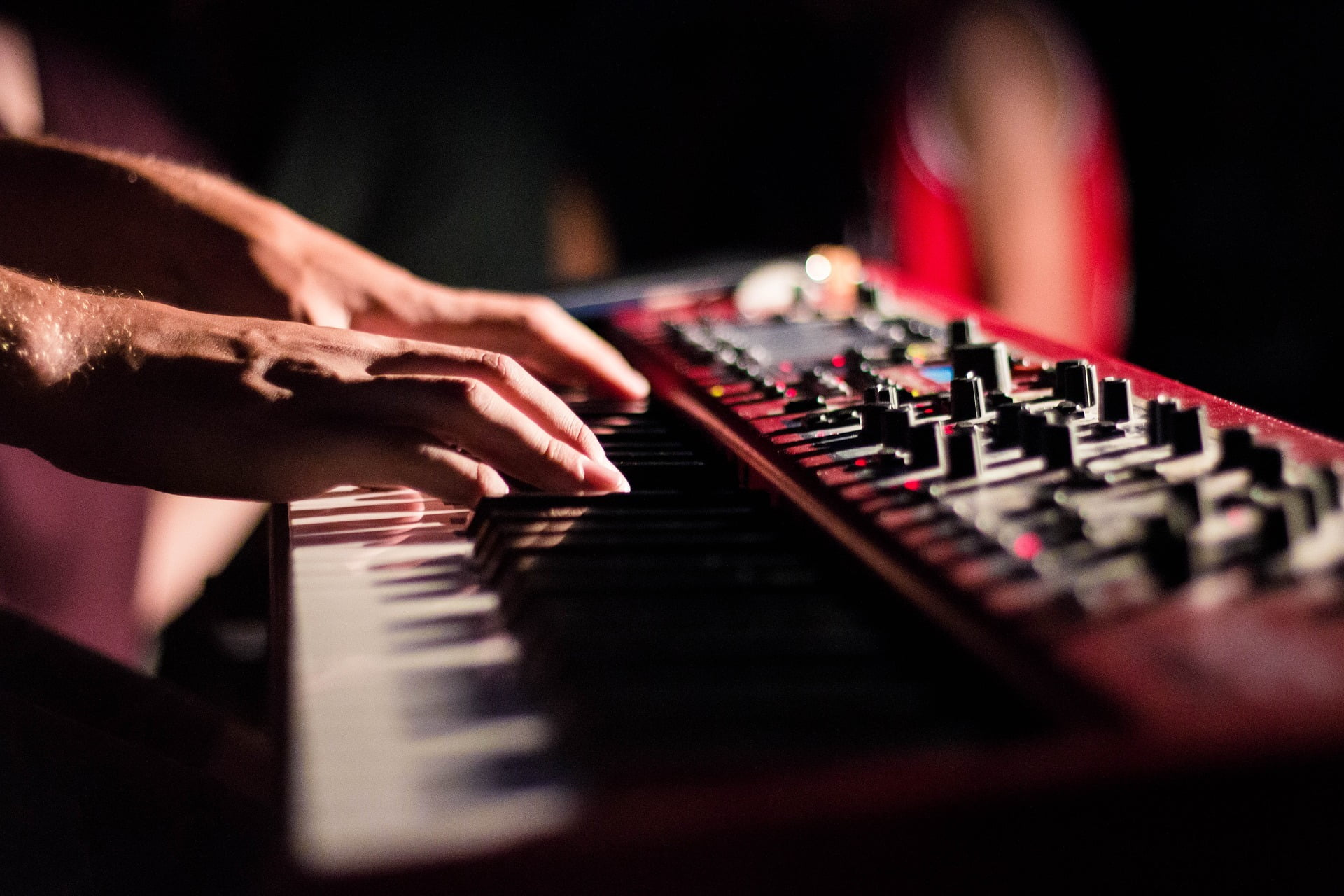 Who Would Be The CTK-2400 Be Best For?
If you are a beginner or a musician on the go, just wanting to be fun and experience how to play the piano with the available sound options, this keyboard with many voices is an ideal choice.
Also, because of the easy-to-carry feature, young students can practice anywhere.
Who Isn't CTK 2400 Best Suited For?
Normally, the pro musicians, older students, and advancing musicians love a keyboard that can emulate an acoustic piano. Thus, the Casio CTK 2400 is not a suitable choice for them.
That is because they need something has a touch-responsive keyboard to express their expressiveness fully.
A model with a more substantial key feel creates the exact and comfortable dynamics for older and advancing students to switch between a keyboard and a real piano.
If the CTK 2400 isn't what you need, why don't you take a look at the Casio CDP 130 review. The CDP 130 is a popular model in CDP series, you may love it.
FAQs
Apart from the information in Casio CTK 2400 reviews, perhaps you still have some related questions as follows:
Q: "Is this Casio CTK 2400 touch sensitive?"
No. it doesn't  touch sensitive.
Q: "Can you use headphones while playing Casio CTK 2400?"
Yes, you can. When wearing headphones, even you set the volume to a maximum level, no one can hear it.
Q: "Can you connect Casio CTK 2400 to a Mac computer?"
Yes. However, its USB port requires the proper USB 2.0 cable
Q: "Are the keys of Casio CTK 2400 weighted like a real piano?"
Unfortunately, they are not. And you can't find out a product at this price range that has weighted keys.
Q: "Is there any sheet music for the built-in songs?"
Yes. Even you are free to have this sheet music
Q: "Can I learn how to play a song from this keyboard?"
Yes. You can learn the basic exercises from its helpful Step Up Lesson System with the notation. Even you can slow down the tempo, no matter what song you play in the 100 built-in ones.
Q: "Can you connect Casio CTK 2400 to a keyboard amplifier?"
Yes. CTK 2400 is designed with a jack at the back. What you need to do is only plug in the amp or PA system.
Q: "Can you record with Casio CTK 2400?"
Yes. Its built-in microphone functions as a tape recorder even you can record your own singing. Moreover, it allows you to edit your recorded samples with many special effects.
Q: "Does Casio CTK 2400 have a sheet music stand?"
Yes. It is attached to the keyboard.
Q: "What kind of power supply Casio CTK 2400 runs?"
That is 6 AA battery which lets you play several hours.
Conclusion
Overall, you can't require too much in a cheap product. Although Casio CTK 2400 can't satisfy the pro musician or classical pianist for the creation of the professional samples with the damper pedal, it has enough great features of the best Casio keyboard to give beginners the most wonderful experiences.
It supports the new musicians to learn about musical performances and helps pro players to improve their skill as well as possible. If you are a professional player, you can consider a real piano like a stereo grand piano.
After reading my post on Casio CTK 2400 reviews, have you had your final decision? Will you choose this model, a real piano, or drawbar organ? Please let me know your choice below.

Jack is the leading publisher of Fire Inside Music. He is teaching piano at a music school in Los Angeles. Since he was a teenager, Jack has had a great passion for music, the thing he enjoyed most was singing and playing the piano. He has excellent keyboard experience, works with William to help players select the best instrument to invest.