As you know:
Mastering the piano requires lots of effort and perseverance. This is hard for ordinary people, let alone blind pianists.
However:
There are still blind piano players who have a huge passion for the instruments and try to overcome their situations to succeed.
Those greatest blind pianists stand as the great source of inspiration to future musicians, showing that physical disability can be powerless to stop a resolute pianist.
List Of Talented Blind Piano Players
Ray Charles
With the nickname The Genius, this blind black piano player was one of the most well-known, who transformed the American soul music genre in the '50s and '60s.
Born in 1930, he is an outstanding songwriter, singer, and pianist. He also works as an impressive businessman with an own label for his creative rights as well as a foundation providing lots of scholarships for deaf children.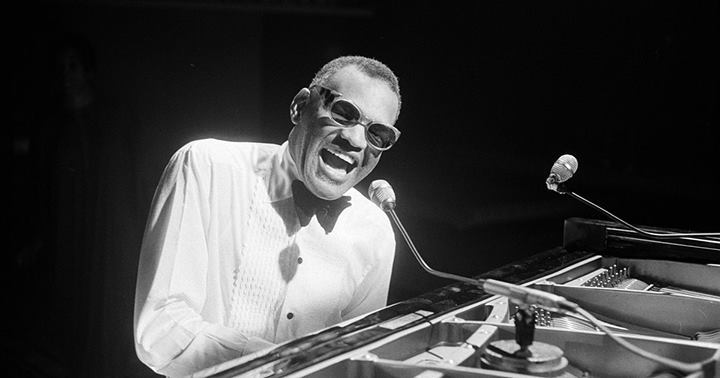 So, was Ray Charles born blind?
When it comes to how Ray Charles lost his eyesight, he wasn't blind by birth but lost his eyesight at 7 years old. His blindness was also rumored to be the psychosomatic impact of watching the younger brother drowned underwater.
During his life:
Despite the harsh circumstances, he still persevered to achieve his success. Ray won international acclaim for his southern blues music style as well.
He showed his early aptitude for music, picking up a little "boogie-woogie" from the owner of Red Wing Café.
Typically, in 1949, he released the first single called Confession Blues leading to other success on the R&B charts. In 1953, he successfully landed a deal with Atlantic Records. In 1960, he won the first Grammy prize for Georgia on My Mind jazz song.
"Hit the Road Jack," "Mess Around," "I Got A Woman" or "Drown in My Own Tears," and many more are his iconic hits that still receive the love of thousands of people worldwide.
He became famous for bridging genres like gospel, blues, rhythm, and blues in his music, and being an influential contributor in the integration of pop and country music during the 1960s.
After all, this genius broke down many barriers as an African American and a musician to gain the success. He died in 2004 at 73 for liver complications, leaving behind many finest recordings in popular music.
Stevie Wonder
Another famous blind piano is Stevie Wonder, who was inspired by Ray Charles. He is known for playing instrument most of the time as a child and playing harmonica, drums, and piano for the choir at the church in his adolescence.
Born in 1950, he was born normal but lost the sight because of developing retinopathy of prematurity as an infant. However, this genius never let this disability stop him from completing his own dream.
He is a phenomenal pianist endowed with natural talent with the instrument. He rose to fame soon, auditioning for Motown Records shortly after writing the first successful composition in 1961, at the age of 11.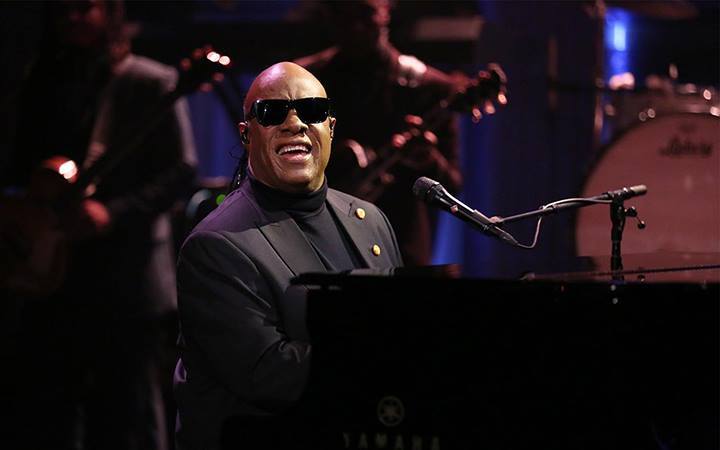 One year later, he had the first number 1 hit with the Fingertips song.
This hit became the first single to hit the Billboard Hot 100 and the R&B Charts at the same time, which created a crossover hit and opened new musical horizons for many other musicians to follow.
He was also famous with hits such as My Cherie Amour; I Was Made to Love Her, Boogie on Reggae Woman or Superstition.
Many of his songs hit the top of the R&B charts, and he retained the famous status well into the 1980s when performing two legendary hits called I Just Called to Say I Love You, and the duet called Ebony and Ivory with Paul McCartney.
In addition to winning 25 Grammy awards, recording 30 US top 10 hits, and selling over 100 million records global, he was well-known for redefining pop music through the 1970s music albums, which made a remarkable influence at the time.
In 2014, President Barack Obama presented to him the Presidential Medal of Freedom, but he remains humble about his all lifetime success.
In spite of many obstacles through life, this American music legend used his dedication and hard work to overcome everything that life threw at him. He is still renowned as one of the youngest pianists to have achieved a level of expertise.
George Shearing
The story of this blind pianist, who became an outstanding British jazz musician as well as the composer of over 300 titles, is another tale of triumph against all the odds.
Born in 1919 as the youngest of nine children in the working-class home, his talent shone soon at the age of 3 with the support of his parents.
For some financial reasons, he had to refuse a university scholarship. Later, he started playing piano in a local pub for the sum of £5 every week, then participated in an all-blind band.
In 1937, he rose to fame with the first BBC radio broadcast. In 1947, he moved to the U.S., and during the ensuing decades, he became one of the most celebrated musicians.
This acclaimed musician became truly well-known here, where his complex style, mixing swing, bop, and modern classical music allowed him to gain great popularity alongside and Buddy DeFranco and Oscar Pettiford Trio.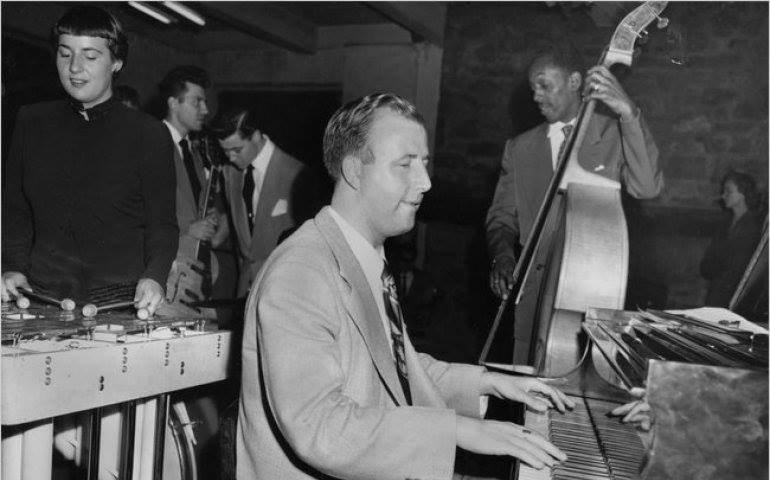 About his work:
It was mainly influenced by the records of Teddy Wilson and Fats Waller. He also showed the interest in classical music over the 1950s and '60s. One more reason for his celebrity is that he improved the musical technique called Shearing's Voicing.
By the year 2007, he was knighted by the Queen of England and performed at the White House in front of three different presidents. He died in New York at 91.
It is his deep passion and love for playing the instrument that supports him to achieve the position among the most famous blind piano players.
Art Tatum
Regarded as one of the greatest pianists of all time, this blind pianist has a profound influence on the world of jazz and music generally.
Born in Toledo, Ohio by a guitarist father and pianist mother, he wasn't 100 percent blind. Cataracts caused him to lose his sight in one eye and have limited vision in the left one. Anyway, he showed a rare and extraordinary gift of perfect pitch.
Soon, he approached music in a natural way. He learned to play the piano by picking up everything by his ears and at the age of three, he had already learned to copy a number of tunes and recordings. At his early age, he had a fast speed of playing with complete accuracy.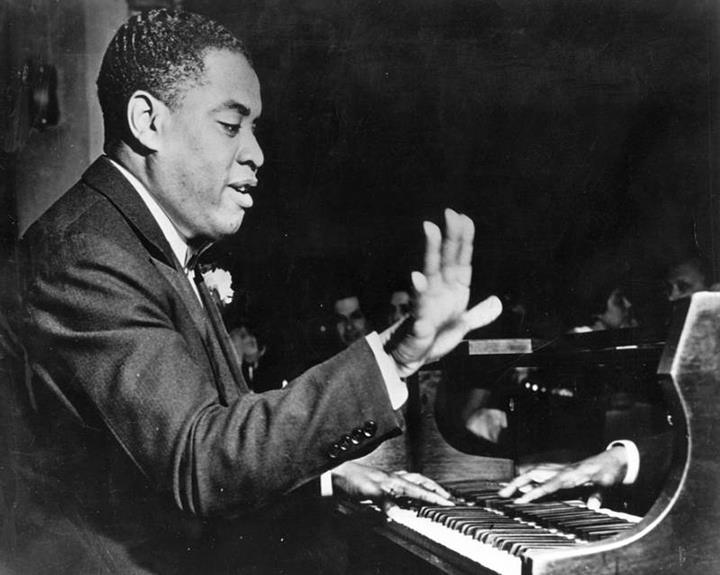 When he was 16, he went to Columbus School for the blind. This is where he learned Braille and more importantly, honed his own musical talents.
A few years later, he started gigging professionally and became famous for his talents by 1931. Throughout the 40's and 50's, he played for clubs and recorded with popular musicians.
He also won the jazz poll of Esquire magazine and gained the great admiration of other musicians from many scenes.
Mainly inspired by James P. Johnson and Fats Waller, he formed a unique sound based on stride and classical influences. Especially, in the area of jazz, he is a household name as one of the most successful blind musicians.
His improvisations, which resulted in his significant influence over future musicians, are still exciting and fresh nowadays.
Unluckily, his life was fairly short when he died of kidney failure in 1956. He received the Grammy Lifetime Achievement Award in 1989.
Art Tatum is also in our list of the best Jazz piano players of all time.
Nobuyuki Tsujii
Considered as one of the most famous blind piano player, this young Japanese pianist and composer possessed a natural talent for music.
He was blind by birth but owned an excellent sense of music, which was realized by his mother when he was just 2 years old. At this young age, he started to play Do Re Mi on his toy piano and at the age of 4, he could play Jingle Bells over the piano.
As a 7 year old kid, he impressively won All Japan Music Competition for Blind Students and attended Century Orchestra Osaka at 10. Also, he had lots of performances abroad as a child and won some awards.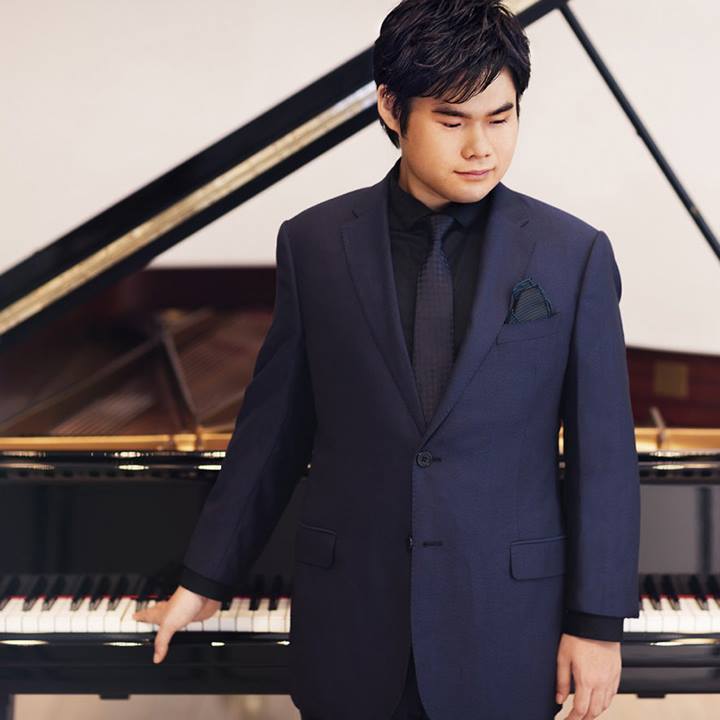 For instance, he received critics award at the 15th International Frédéric Chopin Piano Competition, the best performance Beverley Taylor Smith Award, and many more.
He also launched a number of albums with the own original compositions. His performance and music are flawless, considering his inability.
Amazingly, in 2011, he earned the college degree from Ueno Gakuen University. He is now a bright model in education, being featured in an English textbook for Japanese high school students.
His life story is also documented in a film called Touching the Sound, which has boosted his global popularity even more.
Today, he performs in many different countries all over the world and begins to produce his own original classical music. Before reaching the age of 31, he had accomplished numerous music achievements that lots of us can only dream about.
See Nobuyuki Tsujii in our list of the best piano player alive.
Ronnie Milsap
In general, blind musicians seem to be jazz or blues musicians, so this American country musician and pianist is a strange exception.
He was born in 1943, in Robbinsville, North Carolina along with a congenital disorder which made him completely blind at birth. He was raised by his grandparents, who took him to Governor Morehead School for blind students in Raleigh, NC when he was 5.
However, this disability did not prevent him from progressing in the music industry. His passion and talent for music shone through, helping him to become a popular musician and master of the piano before his 20th birthday.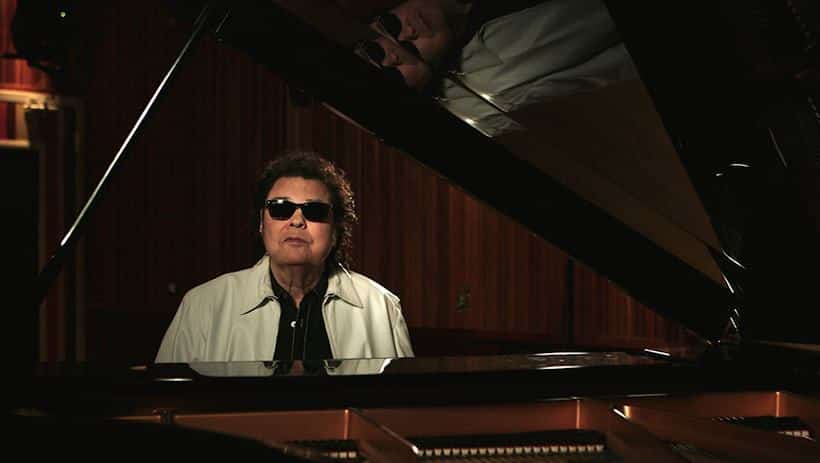 In his childhood, the time spent on listening to gospel, country, and blues music motivated him a lot. By the age of 7, his teachers had already noticed the budding musical talent of this genius.
Classical music training followed when he learned to play several different instruments before starting his own career in 1963 as the first single Total Disaster got some local success.
In 1965, he signed on with Scepter Records and took his single Never Had It So Good to the R&B charts. In 1973, he focused more on country music and also signed with RCA Records.
He is also remembered for making the 1970s and 1980s more memorable. His iconic hits combined pop, R&B together with rock and roll elements. Some of the famous hits include It was almost like a song, Smoky Mountain Rain and Stranger in my house.
He has received six Grammy awards and is also credited for forty No.1 country hits. Chart success may have dried up in current years, yet this white blind piano player is still one of the best-loved musicians in the country music genre.
Ken Medema
This musician was born blind and went on to become a pianist, composer, singer and an expert at many other instruments. He has spent the majority of his professional career playing in Europe and Canada.
He started to play the piano at the age of 5 and then learned how to read music using braille.
He further improvised his own techniques by learning how to play by ears and thus was able to play in various styles.
He is worth to be a reputable classical musician with a keen ability to play and create new music despite not being able to see any note.
Jeff Healey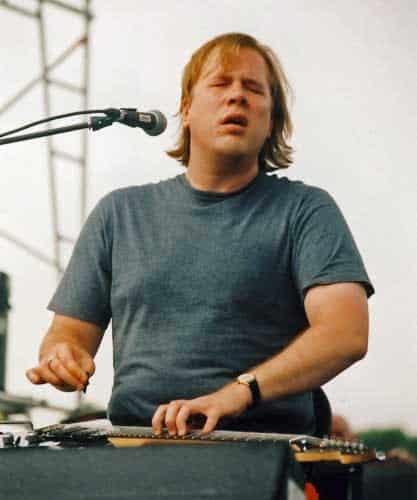 He is another adorable blind pianist and the lead singer of the band which bears his name- Jeff Healey Band. This Canadian's music career got a quite early start. He started playing the guitar at just age of 3.
He owns a few albums to his credit and has taken part in some American movies.  Especially, he was the first musician to play the guitar sitting flat in the lap instead of being held upright.
On March 2008, he died of sarcoma in the home town of Toronto. His death came one month before the release of his first rock/blues album in 8 years.
Marcus Roberts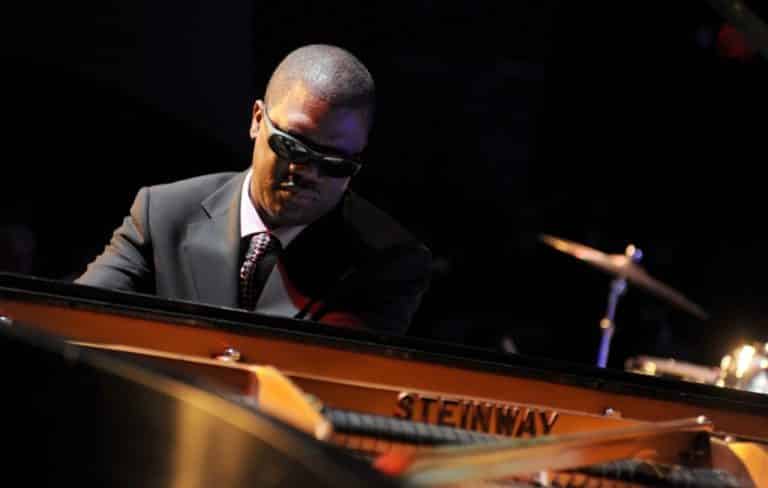 This is one of America's great jazz musicians that happens to be blind by age five and Black.
Marcus was almost self-taught on the piano by his mother who was blind and a gospel singer.  He attended college at Florida State University.
He has been influenced by Stevie Wonder and Duke Ellington and strongly believes in the traditions of all great Jazz artists.
He has well made over two dozen recordings. He was Keyboard player with Wynton Marsalis,  a world best-known Jazz artist.
Andrea Bocelli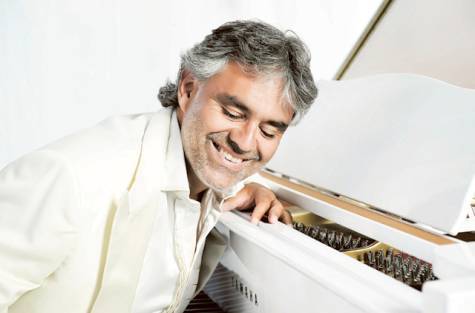 He is among the most beloved blind singers in Europe. His music attracts lots of adoring fans whose hearts skipped beats at his buttery tenor voice.
He started playing the piano at the age of 6 and later took up other woodwind instruments. His family recognized his talented voice from an early age and fostered his talents.
Besides, they also want him to have a lucrative traditional career, which is the reason why he is also an attorney.
However, he continued to make music, even as a court-appointed lawyer and became a professional singer when Luciano Pavarotti first heard his recording of Miserere, written in 1992.
Today, he has collaborated with many notable singers from every genre all over the world. Likely, he will still be making charts for a coming decade.
Diane Schuur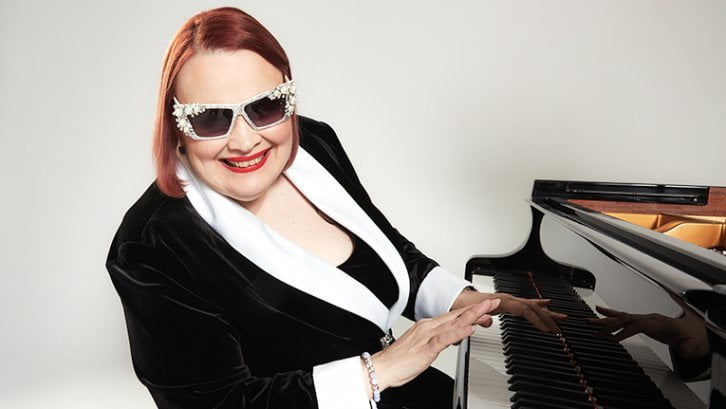 Nicknamed Deedles at the childhood, this American jazz singer and pianist is an established vocalist in the contemporary Jazz with her brilliant voice.
When she was born in 1953, she lost her sight because of a rare disorder called Retinopathy of Prematurity. Raised in a music environment, she learned how to play the piano through her ears.
She was recognized as a talented composed pianist and musician that had mastered the subtle Jazz interpretation and the rhythm power.
She has won a lot of accolades and has gone ahead to feature as one of the most famous female blind musicians and pianists of all times.
Lennie Tristano

Born in Chicago and went to the Illinois Braille and Sight Saving School in Jacksonville, Illinois, he was one of the nations leading Jazz educators. He was also a famous jazz pianist, composer, and arranger.
The music of his fellow brother in blindness, Art Tatum, had a huge influence on his music.  He credited Nat King Cole and Charlie Parker as well.
This white blind piano player was regarded as one of the great jazz pianists in the 20th Century. He owned more than a hand full of recordings to his credit.
Louis Thomas Hardin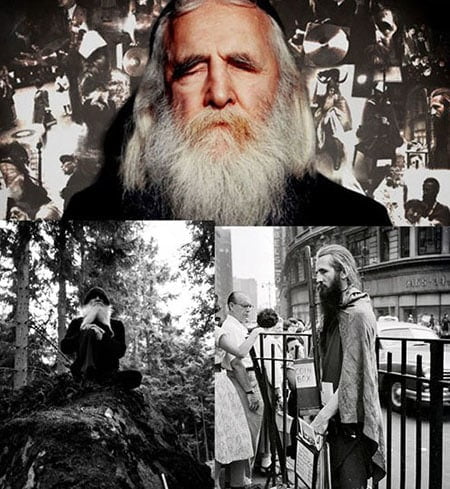 Known as Moondog, he is an extraordinary and exclusive piano player. Not only that but he was also a poet and composer and invented some musical instruments.
He was not born blind but lost his eyesight at 16 in an accident. He went to schools for blind all across Central America and tried to learn musical basics.
He learned how to play the piano and make compositions with his ear training. He gained knowledge of music from many books in braille for the blind.
Influenced by street noises, upbeat tempos and compositions are what make him famous among blind musicians.
Patrick Henry Hughes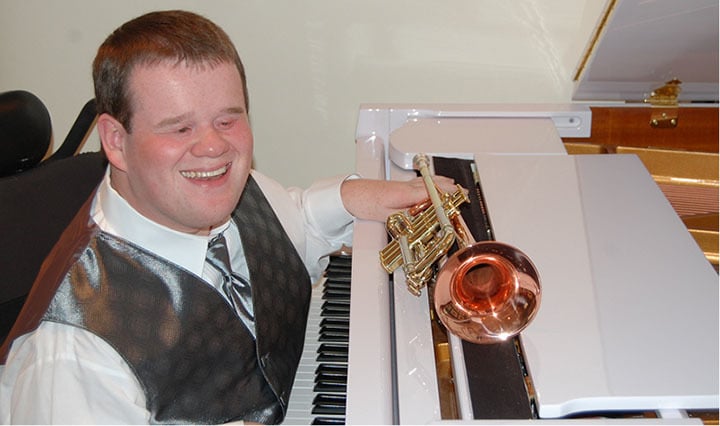 This American multi-instrumental musician was born in Kentucky and graduated from the University of Louisville with honors.
Despite being blind and unable to walk from birth, he was still a member of the Marching Band of his University thanks to his father's help.
He is best known for his talented skills on the piano and even trumpet. He has performed with Country Music giants such as Lonestar, Faith Hill, and Pam Tillis to name just a few.
Moreover, he has appeared on The Grand Old Opry.  He has traveled the world giving inspirational performing and talks.
Gordon Mote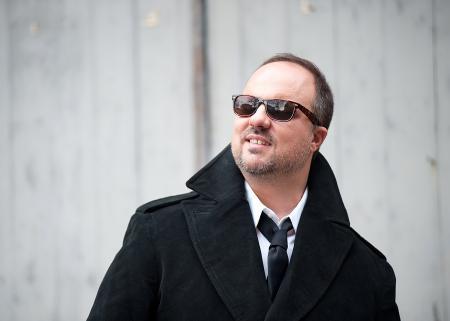 He is a blind white Christian piano player and singer. He graduated from Belmont University with his honors in music. He has played on numerous country and gospel artist's albums with eight released studio albums.
He was one of the most sought-after session men in Nashville. He has performed on stage as a keyboardist with some of the giants in Country. He also owns at least two albums under his name.
While he is best known as an instrumentalist, he is an excellent singer as well. He was highly honored with an Academy of Country Music award as the year's keyboardist.
Conclusion
Well, we have shown you the notable names of excellent blind piano players. Our list of popular blind pianists and their story may act as significant sources of motivation in your life, right?
Let's believe the lives when starting your journey and follow your dreams no matter how difficult it may be.
We hope that these popular blind musicians have inspired you to foster more unique skills. Thanks for reading and don't forget to leave your stories here!

Jack is the leading publisher of Fire Inside Music. He is teaching piano at a music school in Los Angeles. Since he was a teenager, Jack has had a great passion for music, the thing he enjoyed most was singing and playing the piano. He has excellent keyboard experience, works with William to help players select the best instrument to invest.