In the following article, there will be a discussion to decide which one is better –  Yamaha p45 vs p71.
Both of them are perfect digital piano options coming from the reputable brand – Yamaha. Because of many similarities, these pianos often trouble users to differentiate between them.
But do not worry. I am sure that you will never face this problem again after reading my article. Now, it is time to enjoy the two incredible piano models!
P45 And P71 Specs Overview
Some useful information below will help you to understand more about Yamaha p45 vs p71.
Design
To help you know more about Yamaha p45 and Yamaha p71, I will share detailed specs of these two pianos. Let's start the discussion with the design.
General style
The company provides the two models with the same look. They are identical not only in dimensions but also in layouts.
Yamaha brand focuses on the simple and convenient design.
To reach the elegance and classiness, they keep the design as minimalist as possible.
So, I have to admit that followers of the minimalism should not miss out on these digital pianos in the Yamaha P-series.
Yamaha P45
Details
At the front panel, you can see a system of buttons and controls. They include the Power, Master Volume, and Function buttons.
The Power button comes with accidental pressing protection. It prevents the piano from turning off while you are playing.
The Function button is like "shortcuts" to set the piano features that you desire. To get a specific setting, all you need to do is to press the Function button and one random key on the keyboard.
Back Of P71
If you find it a little bit difficult at first, I suggest you should try each of the keys in turn.
Besides the minimalism, compact size is also a significant advantage of both p45 and p71. I rank them into the type of portable digital pianos.
If you have to carry the piano along to many different places for musical performances, both of them are perfect options.
Each piano is only 25 pounds in weight, and its measure is 58.2 inches x 16.1 inches x 11.7 inches. It is the reason why P45 and P71 deserve to be on the top choices for portable digital pianos.
The slim and compact structure makes it easier and more effortless to move around.
Moreover, a perfect piano should not come without the right stand matching your purpose. Do never forget this thing.
You can choose the X-style or furniture-style stand, each of which is suitable for different usage. For example, gigging pianists are often more interested in an X-style stand, which is foldable and height-adjustable.
Otherwise, when you want to add a classy appearance for your space, a furniture-style one will be better.
Keyboard
There are 88 keys on the keyboard of each piano.
Plus, they feature with the Yamaha GHS, which stands for the Graded Hammer Standard – the Yamaha's keyboard premium weighted action.
The mechanism adds more accuracy into the musical performance.
Also, it is a matte finish that goes with each black key. Thanks to that feature, you will not get irritated with the slippery as many people find with cheap plastic keys.
Display 
Despite being digital pianos, Yamaha p71 and p45 do not include any form of LCD or LED display. The display plays a role in showing information like volume, power, and many others.
Based on this display, it is possible for you to regulate the performance suitably. Hence, a lack of a conspicuous display system is likely to irritate players.
Sound
A couple of 6-Watt speakers is available in each piano.
There is no problem with the medium level of sound. But, these speakers seem not to work well at high volume.
The sound delivery is not powerful enough to make a real performance for the perfect-quality of sound.
Because of this drawback, I have to apply other external speakers when gigging the Yamaha p45 and p71.
That matter occurs when you play the piano out of the comfort of your home. And the story change if the performance is inside your house.
The speakers make quite a good sound. Especially for a room with a medium size, the air will be full of sound. It brings a fantastic enjoyment without any distortion.
In the comparison of Yamaha p45 vs p71, both of them apply the same sound engine, which is Advanced Wave Memory (AWM). I think I do not need to talk much about this technique.
People caring about instruments know that this engine offers deep, rich, and perfectly spacious sound.  In addition to the AWM, the company takes advantage of microphones to record L-R waveforms.
It is the reason why I am very impressed with the realistic sound that p45 and p71 produce.
Ability To Connect To Other Devices
To keep moving on this Yamaha p71  and Yamaha p45 comparison, I want to mention about their ability to connect to other devices.
At the rear panel, there are four ports available. Since these pianos are mainly for entry-level players, I do not expect much about a wide range of connecting points.
Due to the limited connecting options, you may feel inconvenient. The total includes one sustain pedal jack as well as one stereo audio output. With the second port, you can connect the piano with external speakers.
Forgetting the shortage of connecting ports, my experience is mostly fulfilled by one USB-to-host port. It is not only favorable for beginners but professional users as well.
Nowadays, there are lots of musical apps launched out to help you connect the digital piano to smartphone easier.
Using apps will support you much in learning to play the piano, making files along with recording your plays. And this USB port can come in handy when it comes to replacing the MIDI to connect to computers.
Accessories
For both p45 and p71, you can see that the piano is available in a couple of bundles. One is the Digital Piano, and the other is the Home Bundle. Do you know about the differences between them? Here is the explanation of things included in each bundle.
The Digital Piano is not only the most basic choice but also the most affordable recommendation.
The set has a sustaining pedal along with a standard power supply.
If you have already had your stand, table, and bench, the Digital Bundle is quite reasonable.
The Home Bundle, on the other hand, is not as cheap as the Digital Piano. Due to the higher price, it also owns more accessories.
These include a sustaining pedal, a power supply, and a bench.
As for the Home Bundle, its stand is not an X-style but a matching one instead. Hence, the gear builds a secured attach with the instrument. Despite being heavy and considerably big, the set still keeps its classy look for sure.
If you prefer to make your musical performance more professional, I think you had better choose the Home Bundle.
P45 And P71 Features
To satisfy both beginners and intermediate players, Yamaha introduces their p71 and p45 with a set of features as followings.
Models
Dual-mode and Duo mode are two models available with these digital pianos. So, what are the advantages of them?
Dual-mode enables you to perform two instrument sounds simultaneously on one keyboard range.
For example, you can choose the piano sound for the right half and layer the string sound for the left half. Plus, it is also possible to adjust the volume to balance the two sounds.
Duo mode is the model that allows you and another person to play the piano at the same time.
This function divides the keyboard into two sections as the Dual-mode does. Each person will play in one part. And two speakers work with two sides as well.
Transpose
Yamaha p71 shows the transpose feature of 0.2 Hz increments. Thanks to the transposing, the keyboard's pitch can shift up and down smoothly. They work based on every semitone step.
Then, there is no rhythm error between the keyboard pitch and the range of an instrument or a singer.
Moreover, the rhythmic coordination makes it easier to play difficult key signatures.
In terms of Yamaha p45, it gets tuned at a standard A440 pitch. The function easily gets rid of the common tuning issue.
Like the p71, the p45 helps you to raise or even lower the pitch of the keyboard entirely in 0.2 Hz increments.
For more detail, instead of making the change for the hand placement, you need to shift the pitch to play songs in different keys.
It will be convenient when you play songs produced by various keys or involving many black keys.
Metronome
In this Yamaha p71 review and Yamaha p45 review, I cannot ignore the metronome.
When the metronome joins your musical performance, it will be more convenient to play in an accurate tempo.
To start or stop the metronome function of these pianos, you need to combine the Function button with other keys at the same time.
For the p45, its built-in metronome provides you with a steady tempo. To achieve this effect, the feature ticks at a consistent speed.
The more frequently you practice with this metronome, the better piano fundamental skills you can get in the future. Especially, your sense of rhythm will reach a whole new level.
To limit the unnecessary power consumption at most, both p71 and p45 feature an auto power-off function. If you do not press any key or button within 30 minutes, the power will be automatically off. In case you do not prefer this automation, you can disable it.
Recording And Playback
Yamaha p71 has a recording function, but Yamaha p45 does not.
The piano records your playing sessions and plays them again after your performance. P71's playback feature allows you to listen to the song you have laid in different instrument voices.
P45 Vs Yamaha P71: What Is The Difference?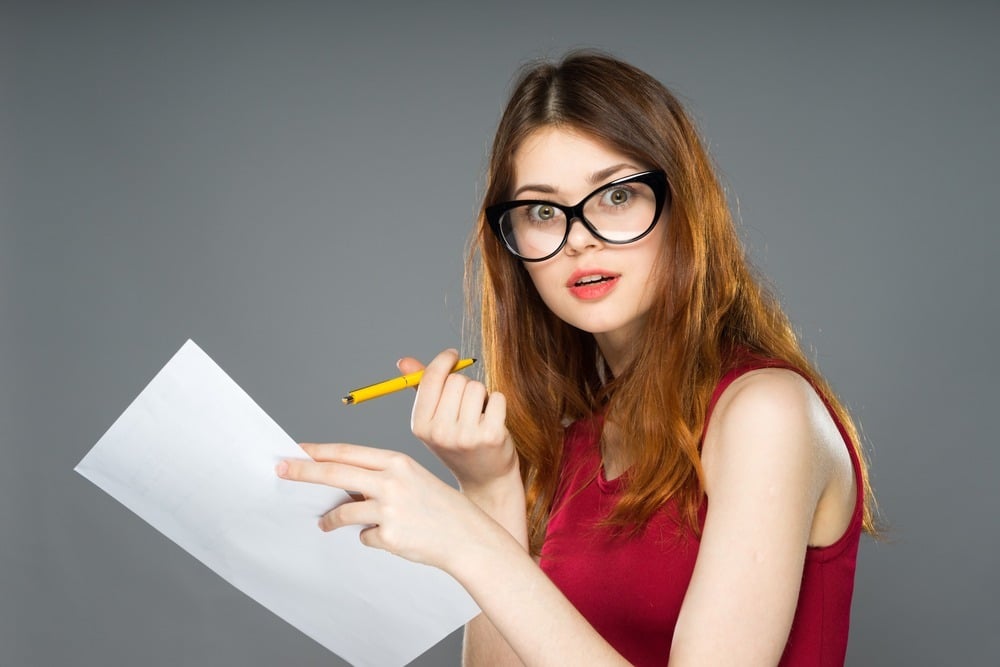 A pretty similar look of Yamaha p45 vs p71 makes many users confused when it comes to the buying decision. They own some differences that you may not know about yet.
I must mention the price at first. The brand released these products into the market in nearly the same design but priced them differently.
Yamaha p45 costs a little bit higher while Yamaha p71 is much more affordable.
Both p45 and p71 are digital pianos which can meet the requirements for entry-level pianists.
When doing a careful observation, you will see that they differ from each other in parts and accessories.
Another point is the product distribution system. Yamaha distributes two models for different retailers.
You can find the p45 in most retailers while it is not so hard to search for a p45 piano in any physical store. And of course, you can make a purchase online, even in Amazon.
However, the thing becomes more challenging to buy the p71. It is only available in Amazon or sometimes in second-hand stores.
Despite this inconvenience, the p71 gets a unique perk in which it is about 20% cheaper than the p45.
Comparison
Yamaha p71: Cheaper price
Yamaha p45: More widely distributed
Conclusion
Perhaps, the winner in the "battle" of Yamaha p45 vs p71 is hard to decide. Which model is the better option, the commonly-sold p45 or the Amazon-exclusive p71?
These two share many similarities. However, the Yamaha p71 is at a better price, so, I suggest you pick this piano.
There is a blend of impressive sound, ten built-in voices, Duo mode as well as MIDI-capable USB port. It is such a perfect preparation for the very first step to becoming a professional pianist.
If you have had chances of playing these pianos, do not forget to share your experience. There are more and more exciting products to discuss. So, follow my site to get them all.

Jack is the leading publisher of Fire Inside Music. He is teaching piano at a music school in Los Angeles. Since he was a teenager, Jack has had a great passion for music, the thing he enjoyed most was singing and playing the piano. He has excellent keyboard experience, works with William to help players select the best instrument to invest.